Roche Diabetes Care India Pvt. Ltd is pleased to offer you free access to the mySugr Pro version app in India during this time. We are offering our support to you and the healthcare system during this time by providing 6 months free access for people with diabetes to our diabetes management app, mySugr Pro*.
Free access to mySugr Pro version (usually worth INR 1700 per year) will help your experience of digital / telephone appointments by digitally providing blood glucose monitoring information to your Healthcare Professional. You can download the mySugr app to your smartphone and unlock the Pro version using the activation code. Once you have mySugr Pro installed you can download a report and send it to your Healthcare Professional via email.
mySugr allows you to enter blood glucose results from any device and is already used by more than 2 million registered users worldwide. The Pro version of mySugr has valuable additional features to help with diabetes self-management. See below for the benefits of mySugr Pro.
Getting started with the mySugr app
Download the mySugr app on the App Store or Google Play.
Create your mySugr account.
Unlock mySugr Pro for free to access the advanced PDF report feature and more:

Get 6 months of Pro for free
regardless of which blood glucose monitoring device you use by visiting https://shop.mysugr.com/en/voucher and entering the voucher code:
2020-2020-2020
(Code may be redeemed until 30 September 2020)

Pair your Accu-Chek© Instant and Accu-Chek© Guide meter for unlimited access to mySugr Pro version

Go to "Connections" on the menu to start the pairing process.

Start logging your data and getting the benefits from mySugr Pro.
Stay connected: share mySugr reports with your healthcare professional
Share PDF reports detailing 2 weeks or 3 months of your diabetes data.
Producing a report and sharing data
Learn how to make the most of your mySugr reports by following the steps below.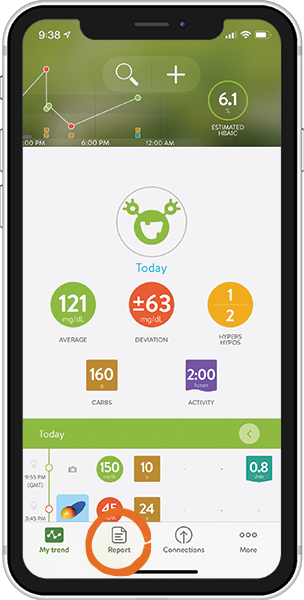 Select "Report" from the menu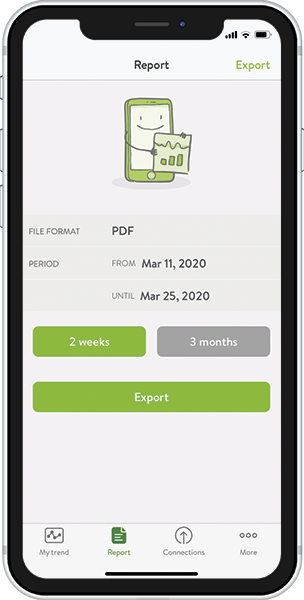 Choose the desired time period and click "Export"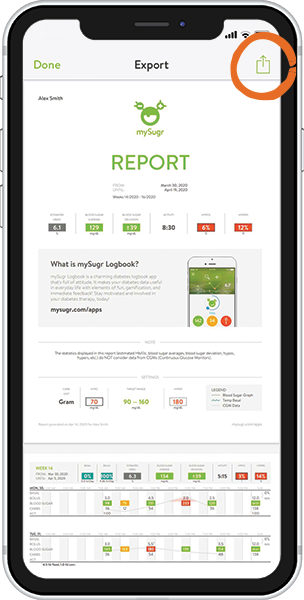 Click the share icon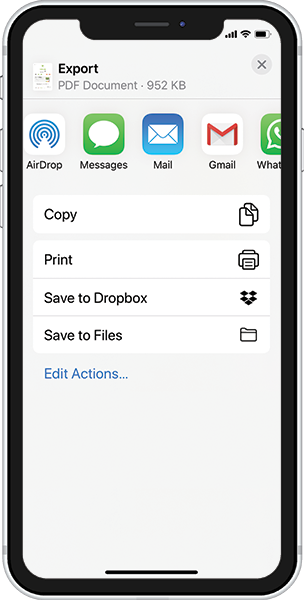 Select the app you wish to use to share the report
More about mySugr
| Basic | Pro |
| --- | --- |
| Logging | Logging |
| Analysis | Analysis |
| CSV reports | CSV, PDF & Excel reports |
| Challenges (limited) | Challenges |
| Tags (limited) | Tags |
| Bolus calculator (EU only) (limited) | Bolus calculator (EU only) |
| - | Photos & pictures |
| - | Smart searches |
| - | Blood sugar reminders |
| - | Basal rates for pump users |
| - | Multi-device-syncing |
| - | Priority support |
| - | Bonus pro-challenges |
| - | Bonus pro-tags |