How Integrated Personalized Diabetes Management (iPDM) Solutions in ACCU-CHEK Blood Glucose Monitoring Systems is changing the game in Diabetes Care
How Integrated Personalized Diabetes Management (iPDM) Solutions in ACCU-CHEK Blood Glucose Monitoring Systems is changing the game in Diabetes Care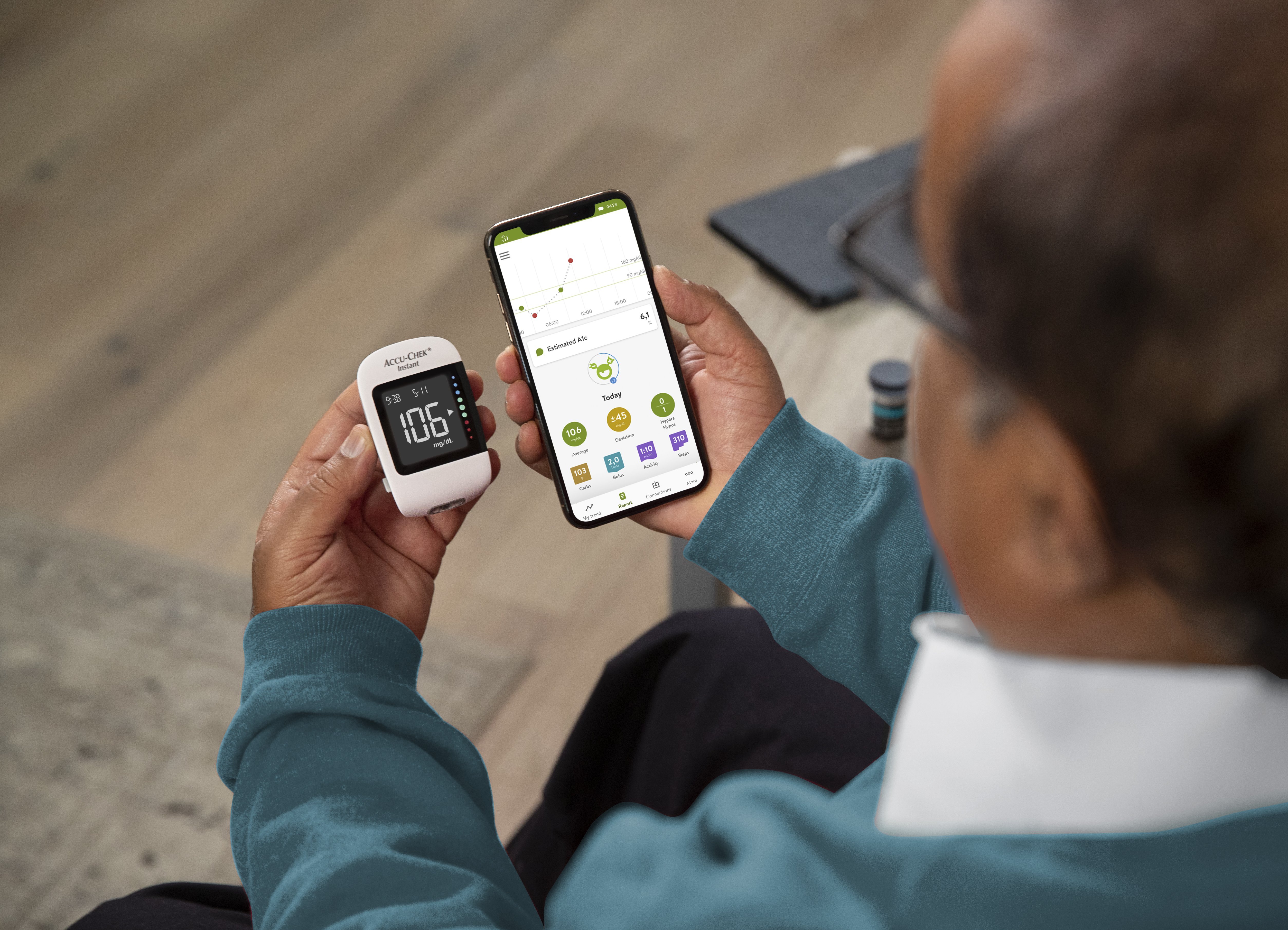 At Accu-Chek, our mission has always been to revolutionize diabetes care and empower individuals with diabetes to lead healthier lives. In this blog, we will explore how integrated technology (iPDM) in Accu-Chek blood glucose monitoring systems is transforming diabetes care by providing real-time, personalized data that empowers individuals to take control of their health and manage diabetes more effectively.
Embracing the Future of Diabetes Monitoring with Integrated Technology
Accu-Chek takes pride in leading the way in diabetes care innovation, and our latest advancement in integrated technology marks a significant stride forward. Our state-of-the-art monitors now seamlessly integrate with connected devices, ushering in a new era of diabetes management. This integrated approach offers real-time insights and personalized data, empowering individuals to proactively steer their health and effectively manage diabetes.
Tailored Information for Customized Care
Recognizing the distinct challenges and needs of each person dealing with diabetes, we collect information from your Accu-Chek monitor and other linked devices. Through analysis of this data, our advanced system produces individualized guidance, empowering you to make well-informed choices regarding your diabetes management.
Empowering You to Take Control
Knowledge is power, and at Accu-Chek, we believe that informed individuals can better manage their diabetes. With integrated technology, you have the information you need at your fingertips. Access to real-time data empowers you to identify patterns, spot trends, and understand how your daily activities impact your blood glucose levels. Armed with this knowledge, you can take proactive measures to keep your blood glucose within your target range.
Seamless Integration for Convenience
We understand that managing diabetes is already a complex task, which is why we designed iPDM Technology to seamlessly integrate with your daily routine. Our monitors sync effortlessly with the mySugr app, allowing you to view your data on your smartphone or other connected devices. The app provides clear and easy-to-understand visuals, so you can stay on top of your diabetes management without any hassle.
Alerts and Reminders for Better Adherence
Consistency is key in diabetes management, and integrated technology (iPDM) helps you stay on track with your daily routines. Our intelligent mySugr App offers personalized alerts and reminders for blood glucose testing, medication doses, and other essential tasks. These gentle nudges ensure that you never miss a crucial step in your diabetes care plan.
Enhanced Data Security and Privacy
At Accu-Chek, your data privacy and security are of utmost importance to us. mySugr app adheres to the highest standards of data protection, ensuring that your sensitive health information remains secure. You have full control over who can access your data, and we are committed to maintaining the confidentiality of your information.
With seamless integration, convenience, and enhanced data security, Accu-Chek is changing the game in diabetes care. We are advancing science so that we all have more time with the people we love. Together, let's embrace the future of diabetes monitoring so that we all have more time with the people we love.
Choose Accu-Chek with mySugr app and experience a new era of personalized diabetes care. Your health is our priority, and we are here to support you every step of the way. Let's embark on this transformative journey together, and together, we can overcome the challenges of diabetes and embrace a healthier, happier life.